Sexual Therapy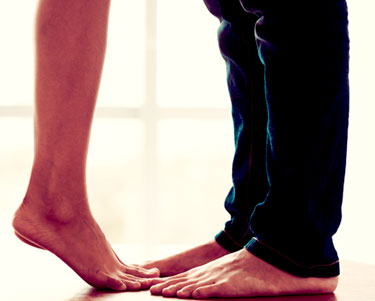 One of the topics discussed in marriage therapy is sexuality, and there are counselors who specialize in this type of relationship therapy or who devote part of their practice to helping individuals with problems like sex addiction or sex in marriage.
It may be valuable for a married couple or an individual to visit a sex counselor to solve problems related specifically to sexuality rather than visiting a therapist to talk about general problems. Solving other problems in one's life doesn't always lead to help for a problem dealing with sexuality.
What Does a Sex Therapist Do?
Having a problem with sex isn't uncommon for humans, and many people will experience sexual issues that may cause difficulties in relationships, as well as mental health problems like depression. A sex therapist is a qualified health professional who has studied in this particular area of counseling and can offer advice on problems related to sex.
Sex is a complex issue, and humans can experience quite a few different problems that prevent them from having a healthy, natural sex life.
Some of the problems that sexual therapy may help for women patients include:
Inability or difficulty having an orgasm
Lack of desire
Pain during sex
For men, help from a sex counselor is available for:
Erectile dysfunction
Ejaculation problems
Loss of desire
The solutions to these and other related problems may lie in a medical solution, a mental solution, or in some combination of the two. Sexual wellbeing is important to mental health, so it's important to seek help from a healthcare professional if you're suffering from one of these problems.
Should I See a Sex Therapist?
The only decision more nerve-wracking than deciding to see a marriage therapist is the decision to see a sex therapist. Talking about sex with someone you don't know is difficult, particularly when it's with someone who needs to understand your true feelings on the subject.
A sex therapist can help you understand that certain feelings are normal and that human sexuality is a healthy and natural part of life.
Sex counseling is appropriate for a variety of couples from newlyweds adjusting to marriage to couples that have been together for decades and are experiencing problems. One common reason patients seek sex marriage counseling is because children have become a priority and sex has become an afterthought. Lack of sex in a relationship can lead to arguments, fighting, and other problems.
How Can a Sex Counselor Help?
There are many benefits to seeing a therapist who has studied sex counseling. Therapy is a valuable experience for many mental health problems and physical health issues, and it's also a potential solution for a couple having problems with sex.
Ways couples sex counseling may help you include:
Sex therapy helps open lines of communication with one another.
One of the biggest barriers to a healthy sex life for many couples is the lack of communication between partners. Sex therapy helps couples talk about sex, which is something that most couples probably don't do often enough.
Sex therapists share knowledge about sex.
Couples frequently experience the same sorts of problems like low sexual desire and arguments over how often to have sex. These issues can have a variety of causes, and a sex therapist can offer valuable help in identifying the cause of an issue.
Sex therapy helps get to the root of the problem.
A problem with sex might be due to a physical issue, or it might be caused by a mental issue. For example, sex addiction counseling may help a couple get to the bottom of why the sex addiction exists.
Many people wait far too long to see if sex counseling can help with a problem. Even though it's difficult to make that first appointment for couples sex counseling, it's an important part of returning to a natural, healthy relationship.