About Billy Grammer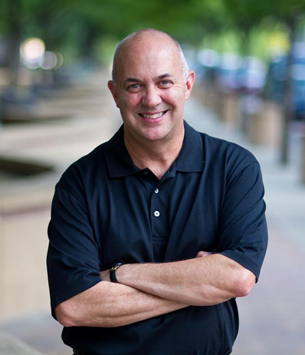 As the son of a professional musician (simply google his name and you will likely get a lot of information about his father), Billy Grammer has deep roots in music. He grew up in Nashville, TN and was fortunate to be a guest artist on the Grand Ole Opry for two years. Billy worked his way through graduate school as a musician, performing on many radio and television commercials, recording sessions for other artist, live concerts, and film scores.
After graduating from Dallas Theological Seminary In 1981, Billy became a Speaker/Teacher with Probe Ministries in Dallas, TX for a few years before returning to Nashville to be an Associate Minister with Grace Church. Two years later in 1985, Billy and his wife Sally, moved to Indiana where he completed his masters degree in counseling. He and Sally returned to Dallas in 1987, joined the Fellowship Dallas staff and later became the Director of the Counseling Center from 1992 – 2009. Billy is currently in private practice with his office located at Hillcrest Road and LBJ.
Billy is deeply committed to the idea that the redemptive work of Christ is wholly "man" directed. In other words, men and women are the ultimate beneficiaries of God's redemptive plan. It was and is an empowering work of God. He believes that if you truly help people taste for themselves redemption in a way in which they personally benefit, they will naturally worship God who made it all possible. Billy believes that all too often, the good news of the Gospel becomes inverted with God as the ultimate recipient of Christ's redemptive work and then people are "used"' in the name of God, His service, spirituality, etc. True service and worship, he says, only spring from a heart that has personally benefited from tasting the good results of what God has done for them. One of Billy's motivating beliefs is that if you help a person taste this for themselves, wholly for them, all for them, they will never be the same.
Billy's gifts lie in the realm of discernment, wisdom, and teaching. Crucial to these gifts is the idea that "knowledge" cannot be purely cognitive, but must also be experiential. Billy sees the Old and New Testament emphasizing an experiential knowing which gives rise to wisdom. "As such, it is important for me to constantly and courageously address areas of my life and move into them so as to be able to help others from a position of personal integrity," he remarks.
Two things immediately came to Billy's mind when he was asked about important life principles. His response is as follows:
Principle #1

– the basic structure of the universe is one of paradox or dialectic, which is the phenomenon of two interacting forces, each of which find their meaning in the context of the other (male/female, talker/listener, maximizer/minimizer, spender/saver, etc.). On the surface there are two opposite polarities, each apparently contradicting the other, but what is found on a deeper level is the truth that both polarities are needed to express a greater truth and a greater reality. The tension that exists between these polarities is the drive mechanism for personal growth. The great temptation is to eradicate one side of the polarity so as to bring instant 'relief' from the tension generated by the two opposites. The point is this: God has designed the universe with this built-in tension so as to push us toward the journey of growth (death and resurrection). We, in turn, are very reluctant to grow and wish to constantly get out of this tension so that we don't have to grow. The truth is that every relationship we participate in forces us to face this dilemma.

Principle #2

– our emotional process concerning an issue is as important, if not more important, than the issue itself. Process is just as important as content. It is one thing for our brain to be able to understand an issue conceptually (content), but being able to do something differently as a result of that information (process) is entirely different. You can read books on the proper skiing technique, for example, but you may discover an entirely different experience when you attempt to ski. Knowing about something is not the same as the ability to do that something. I believe that this fundamental principle is vastly understated or overlooked in conventional Christianity.
When spending time with Billy Grammer one gets the sense that he really likes what he does, and what his life is all about.
"I look forward to continued opportunities to grow and expand my opportunities to give to others,"
comments Billy.
Education:
B.A. Belmont University, Nashville, TN – Religious Studies, Philosophy
Th.M. Dallas Theological Seminary – Historical Theology
M.A. Grace Theological Seminary – Counseling Psychology
Licensed Professional Counselor / Licensed Marriage & Family Therapist / Certified Sexual Therapist
Family:
Wife- Sally
Children- Lauren (31), Taylor (28), and Rachel (25)
(These are their ages in the year 2018)
Favorite Authors/Books:
Frederick Buechner, The Sacred Journey; C.S. Lewis, The Pilgrim's Regress; David Myers, The Inflated Self; David Malan, Individual Psychotherapy and The Science of Psychodynamics; David Schnarch, Passionate Marriage, The Sexual Crucible; and Intimacy and Desire; Murray Bowen, Family Evaluation; Alexandr Solzhenitsyn, The Gulag Archipelago Two; Hans Strupp and Jeffrey Binder, Psychotherapy in a New Key. Sabastian Moore, Jesus: The Liberator of Desire.
Favorite things to do when not working:
Spending time with family such as going to the park, riding bikes, swimming, taking vacations together, and going to movies. Also, an occasional golf outing with friends (and an expensive cigar and a great drink to enjoy during the round) is a lot of fun! Another important aspect of Billy's personal time is working on new material to teach which involves a lot of reading and research.
Favorite places outside of Dallas, TX:
Nashville, TN, mainly because he grew up there and feels an occasional visit is nice and comments they have real trees and real grass there! Billy's wife is from the Chicago, IL area and he considers it a great place to visit (in the summer!) as well. Outside the U.S. he likes Central and Eastern Europe cities like Interlaken, Switzerland; Salzburg and Vienna, Austria; and Krakow, Poland.
Favorite Music, Musicians, and Billy's Comments:
Chet Baker (60's trumpet player, essence of cool), Allison Kraus (a super voice), Mark Knopfler (love his guitar work), Bela Fleck (an incredible musician – along with his band, the Flecktones), James Taylor (it doesn't get any better for easy rock and great memories).
People Billy would invite to his ultimate dinner party:
Django Rheinhardt (deceased jazz guitarist), Stephen Grappelli (deceased jazz violinist), Mark O'Connor (jazz violinist), Oscar Pederson (jazz pianist). Obviously, there would be a great offering of food all evening, with some incredible music being made between these guys!