Dallas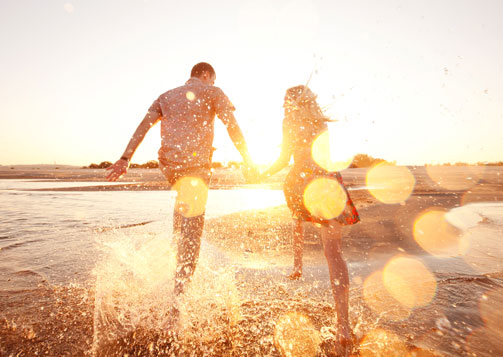 A therapist's primary role in your life is to help you understand, accept, and take responsibility for your current problem. Therapy may play a vital role in a patient's life, and recovery, and Billy Grammer takes this responsibility seriously. The first step to finding help is in making that first phone call for an appointment. Here are treatment options for patients in the Dallas area seeking therapy for individuals, couples, and families.
Individual Therapy
Sometimes called "behavioral therapy," therapy in Dallas for the individual is a diverse and rewarding experience. Each person's problem is different, and the solution for that problem will depend on a patient's unique circumstances. For example, you may seek depression therapy after experiencing the death of a loved one or you may think about anxiety counseling if you're having a problem functioning outside of your home without anxiety attacks.
Some of the problems individual therapy can help include co-dependency issues, perfectionism tendencies, loss of confidence and poor self-esteem, and personal anxiety.
Dallas Relationship Therapy
At the beginning of a relationship, it can feel as though nothing will ever go wrong, and everything will be wonderful, always… and then reality sets in, and you realize that relationships take work. If you're committed to your relationship but are having problems with your partner, relationship counseling might be your next step. A relationship counselor can help you learn to communicate with your partner and solve problems before they drive you apart.
Relationship therapy is a valuable experience for many types of couples from those who have newly decided to become "exclusive" to those who have been married for many decades.
---
If you're searching for a therapist in Dallas to help with personal issues or need therapy to help repair a relationship, contact Billy Grammer – 214-739-4023 ext 107
---
Marital Therapy
Couples should seek marital counseling in Dallas when they've reached a point in their relationship where it seems like separation or divorce is the only answer. Often, reaching out to a marital counselor before the relationship reaches that point is an even better idea. Problems in a marriage often fester and grow for years, and some couples don't realize until it's too late that therapy could have saved their marriage.
Marital problems that you can confront in therapy include loss of love, extreme negativity, extramarital affairs, and lack of sexual desire.
Sexual Therapy in Dallas
Sex is still very much a taboo subject in America, but sex counseling can save a marriage and help a patient understand how to deal with certain feelings or problems related to sex. Sexual therapy is important for relationships because sex is a healthy part of a marriage. It can be difficult to reveal the innermost thoughts you have with your sex counselor, but the results from therapy can be life-changing.
Sexual therapy is an essential treatment option for many common problems including erectile dysfunction, sex addiction, and low sexual desire in long-term relationships.
Affair Recovery Therapy-Dallas TX
No one wants to experience an affair, but infidelity isn't a death sentence for a couple. Affair recovery counseling may help a couple stay together after one in the partnership has strayed. Affair recovery is something that takes time because building trust after an affair isn't something that happens overnight. A relationship counselor can act as a neutral party during the healing process which can help ensure equal and valuable communication.
An affair is exceptionally difficult to recover from, and that's why a therapist can be so valuable during this traumatic experience.
Other Areas for Help
In addition to individual and couples therapy in Dallas, Billy Grammer also helps with:
Conflict resolution
Family counseling
Parenting support
Stress management
Work and career issues
Billy Grammer respects and values each client who comes to him for help. He employs a type of therapy that examines a variety of factors including the personal psychological, spiritual, social, and biological reasons why a problem exists. Billy will build trust and respect with you during treatment and will work to ensure the best results possible for your situation.