Family Counseling and Marital Therapy with Billy Grammer
Posted by admin
09-Nov-2015
7:36 pm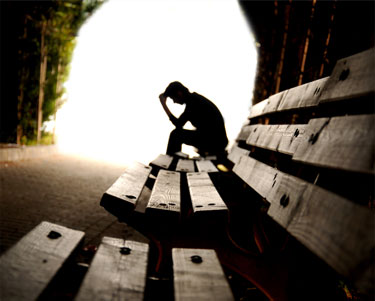 Welcome to My New Website and Blog!
This new website has been in the works for a while, and I'm happy to finally share it with you. Whether you're interested in family counseling, marital counseling, couples therapy, sex therapy, anxiety therapy or depression therapy, my new website and blog is easier to navigate than ever. Finding the help you need is only a click or phone call away, and I'm here, waiting to assist you with any problem that you may be facing.
Can Family Counseling Also Help With Couples Therapy and Marital Counseling?
A common misconception is that a therapist is only a depression therapist or only helpful with anxiety or only a marital counselor, but that couldn't be further from the truth. My focus is on helping anyone who needs it, whether it involves anxiety treatment, treatment for depression or marriage and family counseling.
Although my education and primary studies are of a religious nature, I can still help people of all types of faith—or none at all. If there was ever a piece of scripture that encapsulated my theory on this, it is probably from Colossians, and says (excuse my paraphrasing) that we should walk with wisdom towards those without, making the most of the opportunity. I truly believe that I can and should be of service to anyone of any faith, which is an important part of my Christianity. I look forward to continued opportunities to grow and expand my opportunities to give to others.
What is Your Background in Christian Marriage Counseling?
I grew up in Nashville, TN, the son of an American country music singer and accomplished guitar player, and I guess the apple doesn't fall too far from the tree, as I also worked my way through school as a musician. I received my Bachelor of Arts in Philosophy and Religious Studies from Belmont University and went onto earn a Master of Theology from the Dallas Theological Seminary in 1981. I then worked with Probe Ministries in Dallas, TX for several years, but eventually, I returned to my roots in Nashville to be an Associate Minister with Grace Church.
---
Contact me now at the office (214-739-4023 Ext. 107) or on my cell (214-766-8886)!
---
Two years later, my wife and I moved to Indiana where I completed my Master of Arts in Counseling at Grace College and Seminary. We returned to Dallas in 1987, where I joined the Fellowship Dallas staff and later became the Director of the Counseling Center from 1992 through 2009. Although I greatly enjoyed my years with the churches I have been a part of, I also feel extremely happy and blessed to now have a private practice in North Dallas, where I have even more time for one-on-one with each of my patients.
Do I Really Need Counseling? Who is the Right Therapist for Me?
I am a Licensed Professional Counselor (LPC), Licensed Marriage and Family Therapist (LMFT), and a Certified Sex Therapist (CST) and I feel that my wide array of studies is beneficial to everyone that I counsel. As a therapist, I use an approach to counseling which takes into account the personal, psychological, spiritual, social and biological dimensions of each person. Simply put, I take into account the full personhood of each individual, couples, and families I work with in therapy. So, welcome to my new website and blog, and hopefully, a new and better you!